As I pass the halfway mark of my second pregnancy, I'm grateful to have all of my experience from my first. And luckily, the things I had to purchase the first time are still good for this time around. So, I decided to write a blog with a list of the items that have helped me get through both pregnancies.
I talk about this book a lot. For real, though, if you're pregnant or trying to get pregnant, this is such a great book. It's written by fitness expert, Jillian Michaels… who has never been pregnant herself but she was beside her wife while she was pregnant and decided to write a book about it. She gathered all of the top experts in each subject that she writes about.
It's three years old now, but I feel like the research all still seems very relevant. It discusses diet, exercise, and just general pregnancy information for each trimester. I read it front to back when I first got pregnant with Lily and now I use it for the workouts, which I love!
2 – Pregnancy Apps
With my first pregnancy, I had several pregnancy apps on my phone to keep track of baby's development. It's pretty fun to see how big baby is at each week. Not to mention, all of the apps give great information about what mama's body is going through as well. Here are some of the apps that you can get…
3 – Maternity Clothes
This is an obvious item for pregnancy. But if I have to give some advice… get the basics and add accessories and such to change them up. Motherhood Maternity has a ton of options for pregnant women and if you use coupons and look for sales, the prices are reasonable.
They have these "BumpStart" sets where they sell two basic items together. I bought a long-sleeve shirt set and a leggings one. Then I bought a few pairs of jeans. After that, I added a couple more pieces for dressier occasions. I really only bought about 10 pieces total. After that, I had some larger tops that still fit throughout.
I'm also super lucky that my second pregnancy is only 2 months different from my first, so I have all of the right clothing for the seasons!
4 – Larger Bras
Unfortunately, things other than your belly grow during pregnancy. You might find yourself not fitting in your regular bras. The best recommendation I got during my first pregnancy was to buy nursing bras in your new size. Then you're not buying new bras for pregnancy and then new bras for nursing.
Again, I went to Motherhood Maternity where they have a great selection of nursing bras. I also had the associate there measure me for my new size. They worked great for pregnancy and nursing. One more tip… underwires can get really uncomfortable during pregnancy, so try to stick to those without.
5 – Good Shoes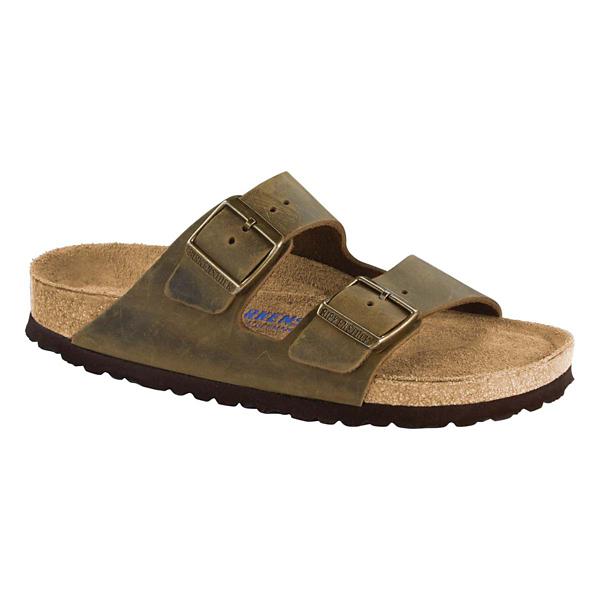 If you know me, you know I used to sell shoes, and you know that I preach about wearing good quality shoes. When you're pregnant, you gain weight… that's just what happens. That extra weight can take a toll on your feet. They just aren't used to it, and it can actually start to flatten your arch, especially if you're on your feet a lot. Which is the reason why some women's shoe size goes up after pregnancy.
I know that slip-ons and flip flops are really comfy, especially when your feet are swollen. But it's so important to get some arch support for those puppies. You don't necessarily have to wear running shoes all of the time, but you should invest in a good arch-supportive pair.
Yes, they can be a bit pricier than most shoes, but it's so worth it. If anything, at least, get a pair of good arch support inserts for your current pair of shoes. I wore both… supportive shoes and shoes that weren't as good with an insert.
There's lots of great brands that have good support. And, of course, I have to say it… go see my friends at Scheels and they can help you find the right pair for you. But here are some of my favorite brands that will give you what you need…
The first three brands – basically every style within the brand has support. The other brands I mention, you'll want to be cautious because each shoe doesn't always have arch support.
6 – Socks with Compression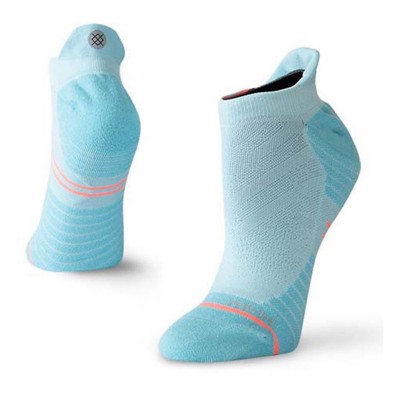 Let me just continue my rant about footwear… throughout my whole first pregnancy I always wore socks with compression along with supportive shoes. I did not go up in shoe size even a little bit. All of my shoes still fit.
So… you'll also want to make sure you have socks with compression. I'm not saying you need to get a knee-high compression sock (unless you want the extra help with swelling and you're on your feet a lot). No, just go get some good socks that have a compression band around the arch. Here are some of my favorites..
So, again, if you don't want to up in shoe size and if you want your feet to feel good during pregnancy… go invest in a good pair of supportive shoes and some socks with compression. Go to Scheels or your nearest shoe store where they know their stuff.
In the second trimester of my first pregnancy, I broke down and bought one of these. It definitely helped on some restless nights, but I wouldn't say that it was 100% necessary. I still haven't had to get it out yet for my second pregnancy… but I'm only halfway through.
However, if you have any issues with your hips, back, knees… I definitely recommend this. It's also very helpful in keeping you on your side if you're anything like me and keep rolling to your back. (If you don't already know… they recommend not sleeping on your back during pregnancy).
8 – Exercise Ball
If you're doing workouts at home, you should already have one of these, because they are great for all sorts of exercises. But, if not, I highly recommend using one in your 3rd trimester. As your belly gets bigger and it seems like everything hurts, sitting on one of these, for some reason, is very relieving.
During the last month or so of my first pregnancy, I was constantly getting lightning crotch (see the link if you don't know what it is) and sitting on a stability ball, like this one would help a bit. Not to mention, it's good for your body. It helps strengthen and open up your lower back and hips. They say it's great for getting ready for labor, so why not?
9 – Prenatal Yoga/Workout Videos
So, as you already know, I love the workouts in my Yeah Baby! book. However, if you've read my blog, Exercise (My In-the-Middle Approach), you know that I like to change up my workouts. I love doing yoga and barre videos.
There are a ton of great videos on YouTube, but I personally love Fit by Larie. She has several different workouts including prenatal and regular. I haven't found one that I didn't like! I highly recommend giving one of them a try.
10 – Belly Band
You can definitely hold off on getting one of these until the third trimester. But, let me tell you… a belly band like this Gabrialla one sure does help if you have to be on your feet for a while and your belly is ginormous. I actually didn't use mine a ton, but when I did, I was grateful I had it.
I used mine for walking and sometimes for working out. There were also a couple occasions when we were doing some extra walking, like shopping or something, when I wore it as well.
Regardless, I was afraid that it might not be worth $38, but I'm glad I spent it for some extra support in times of need.
11 – Stainless Steal Tumbler
Okay, so this isn't like a do or die item, but it is a pregnancy life saver, especially in the summer. When you're pregnant, you need to drink lots of water. And your body tells you this (for me, constantly), and you feel the need to sip water all day long.
My 30 oz Yeti Rambler Tumbler is my best friend. It's really no lie that it keeps ice for days. I fill it up with ice water and take it with me everywhere and my water stays cold, even if it sits in a 100 degree car. Of course, a ton of brands make similar tumblers now, so you don't have to get a Yeti. Just make sure it's stainless steal with a double wall vacuum insulation.
12 – Sleep
If you're already pregnant, you've probably already heard someone say to "sleep while you can." But, for real… pregnant women need extra sleep, and you will feel this especially in the first trimester. And, yes, you will get less sleep when that baby comes, so enjoy your rest while it lasts.
Take naps when you can. Sleep in when you can. And if you want to go to bed at 8:00 PM on Friday, don't let anyone give you hard time!
---
So, there you have it! These are the 12 items that have helped me get through my first pregnancy and will continue to help me get through my second. I hope they are just as helpful for you!
And if you have been pregnant and don't see an item that you thought was a necessity while pregnant, let me know!
---
If you liked this blog post, press like below! And if you want to share it with others, click the social media links below. And I would love to hear back from you… feel free to leave a comment!
Like any of the products I mentioned? Please purchase them via the links provided.
Want to be the first to know when I post a new blog post? Subscribe by entering your email at the bottom of the Home Page.
Your support is very appreciated!